BlueLock turns your iPhone into a key that can lock/unlock your Mac.
Strategy is quite simple:
One app for your Mac, and one for your iPhone.
BlueLock automatically locks your Mac, when you walk away with your iPhone.
Once you come back, it unlocks your Mac.
Features
Simple: just a single button, which turns your iPhone into a key for your Mac.
Easy: fast connect, start the app on your Mac, click on one button in your iPhone to proceed.
No Worry: running in the background, you can turn off it from Background App Refresh.
Low Energy: Bluetooth 4.0, leave the app running all day long, cost lower power consumption than sending a single message.
Small Size: 500KB for iPhone and 1MB for the Mac, pretty much the smallest software among the similar section.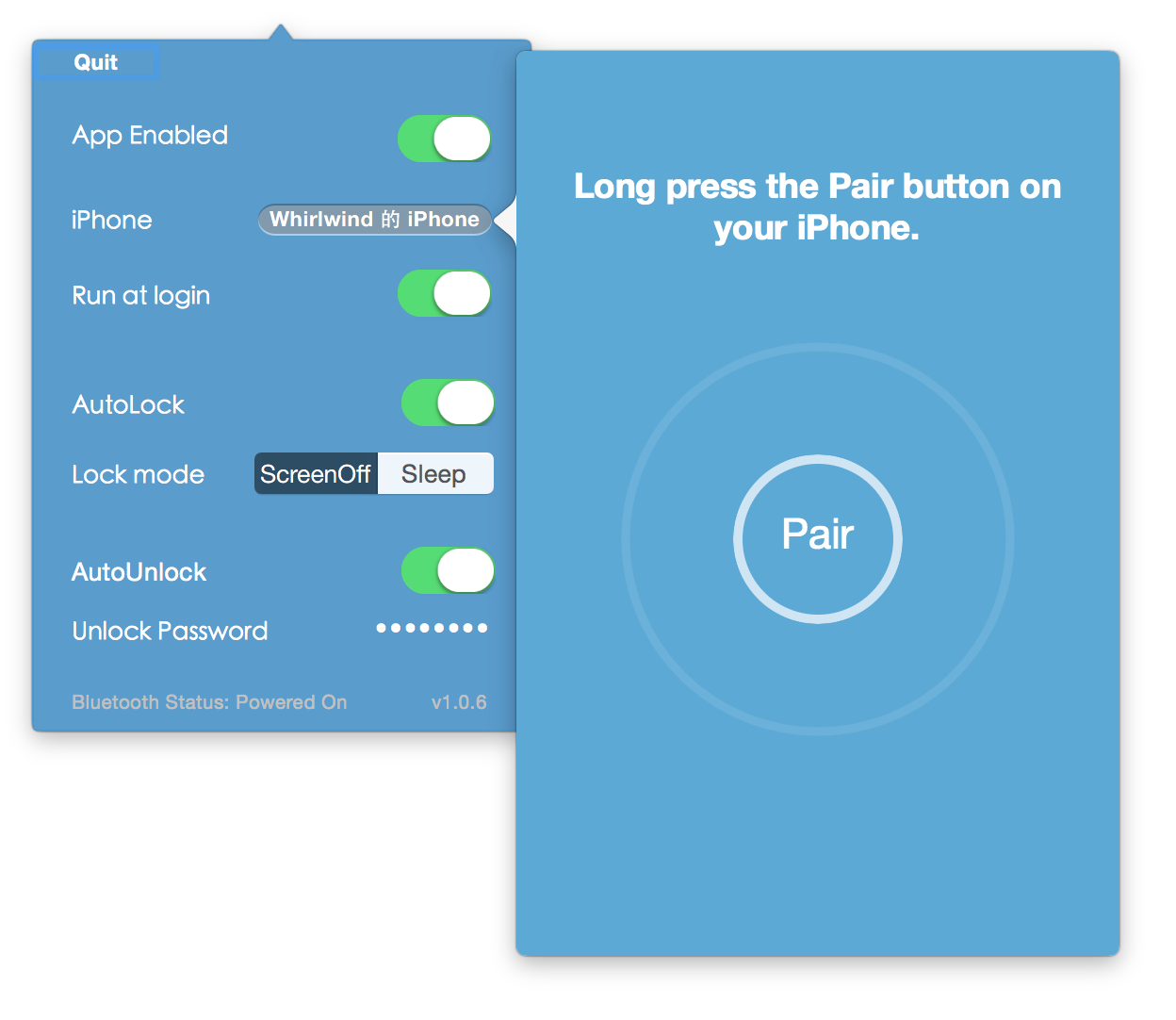 Mac App download
iPhone App AppStore